Learn more about Le Petit Béret's story and values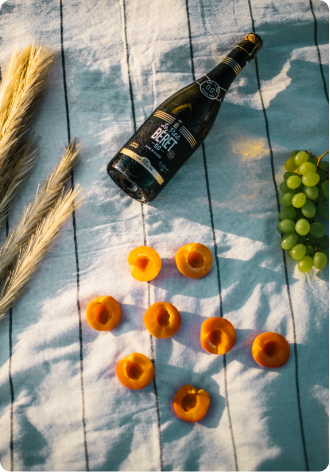 Le Petit Béret was born from a singular ambition: to bring the world's finest vineyards to all types of customers, through the power of 100% natural, organic and alcohol-free beverages.
After 5 years of R&D, we came up with a true technological revolution: a completely alcohol-free alternative to be shared and enjoyed by all.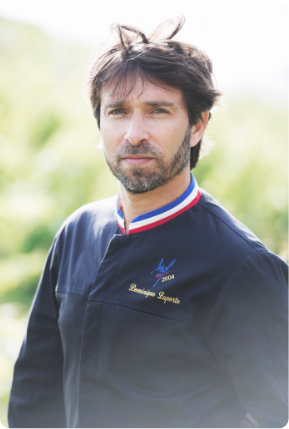 Le Petit Béret is an oenological revolution: we aim for an aromatic and sensory balance that pays tribute to local grape varieties, whilst remaining alcohol and fermentation free.

Dominique Laporte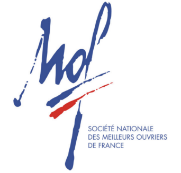 All of these delightful blends were created by none other than Dominique Laporte, who won the title of "Meilleur Sommelier de France" in 2004.
Dominique Laporte is nothing short of a worldwide reference in terms of oenology: in the past, he was the sommelier for several iconic luxury hotels, including Hotel Meurice in Paris and London's Connaught Hotel, not to mention the Great Eastern Hotel where he worked alongside Gordon Ramsay. In 2013, he joined Le Petit Béret's team to create a number of cuvée and aromatic blends. In the process, he shined a light on the refined flavours of grape varieties such as Syrah, Sauvignon and Grenache Cinsault.
Hand-in-hand with top French laboratories such as INRA and CTCPA, Dominique developed a positively unique natural formula. This innovative technical process brilliantly highlights what the grapes, and nature itself, have to offer: no alcohol, dealcoholisation, fermentation, preservatives neither sulphites are involved. All that's left is the blissfull experience of southern French vineyards.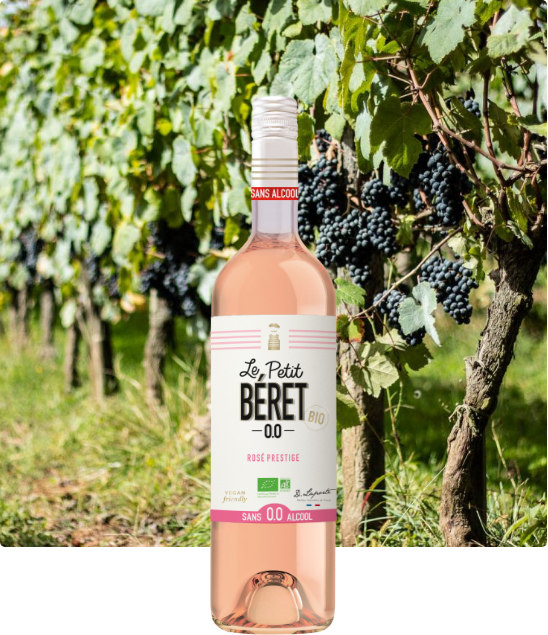 Guaranteed
alcohol-free
Unlike other non-alcoholic drink brands, our manufacturing process requires neither dealcoholisation nor fermentation, thus guaranteeing that our products remain completely alcohol-free.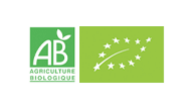 Organic ingredients
Most of the ingredients in our products are organic.

Low sugar and calories
Le Petit Béret intends to take a sustainable stance against sugar consumption, which is a major health issue today. Thanks to R&D, we have developped a way of making fruity beverages that contain limited amounts of sugar.

Therefore, a glass of our alcohol-free white or rosé contains less than 4g of sugar.

A true technological feat!

Vegan Friendly
Our beverages contain no animal products.
We are proud to share the fine flavours of southern French vineyards with new consumers, cultures and regions of the world!
The Petit Béret innovation, a reference for the food transition.
The brand is committed to responding to the environmental and societal challenges that consumers are facing today. The goal is simple: to create a vegan and entirely organic product with a low sugar content. Consuming better, with Petit Béret, it's possible!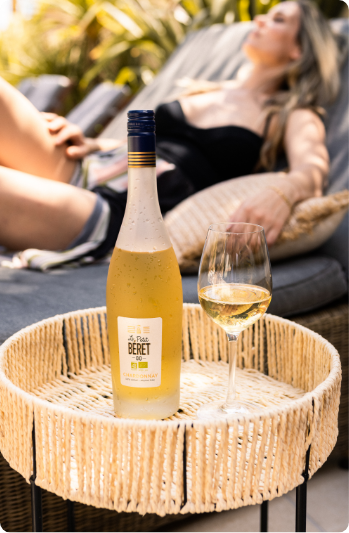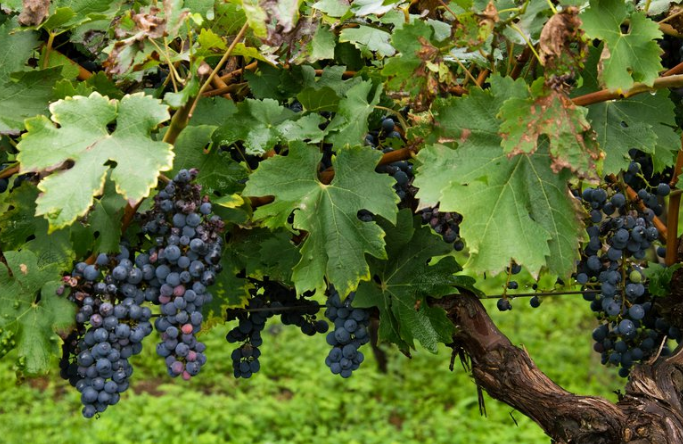 How are Le Petit Béret's products crafted?
Preliminary must
During the stemming process, we carefully select the finest fruit. The grapes are then placed in vats, pressed with special utensils and pumped around the vats to extract the preliminary must.
Naturally lowering the sugar content
Le Petit Béret uses its very own natural process to reduce its beverages' sugar content, thus treating its clientele to as healthy a drink as technically possible.
Draining, separating and monitoring the juice
Using gravity, the resulting juice (called vin de goutte) is drained into another vat, thus separating it from the press cake (leftover grape skins and seeds) which is then pressed. We monitor the juice throughout the entire process so as to avoid any alcoholic fermentation.
Blending
This part of the process gives rise to the juice's finest aromatic properties. Various grape juices and other ingredients are blended together, thus creating truly unique flavours! All of the brand's blends were created by award-winning sommelier Dominique Laporte (Meilleur Sommelier de France).
Filtration and siphoning
The blend is then filtered (crossflow filtration) and naturally siphoned in order to remove any solid particles.
Juice purification
We use natural methods to remove any residual pesticides or heavy metals.
Second filtration and siphoning
We filter and siphon the blend a second time in order to eliminate any residual solid particles.

No proteins are used during the fining process, thus guaranteeing that our products are 100% Vegan friendly.
Bottling
The blend is finally bottled, labelled and ready to be enjoyed!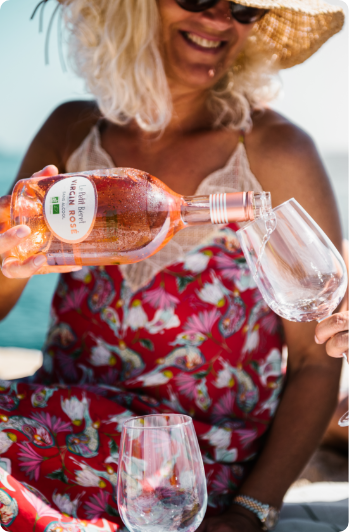 People are talking about us: